Profile

Where Everything Comes to a Head and I Run
Advocate for Avoidance, Fan of Denial
Free Account
Created on 2013-04-30 05:56:20 (#2009040), last updated 2013-04-30 (229 weeks ago)
5,914 comments received, 0 comments posted
254 Journal Entries, 0 Tags, 0 Memories, 15 Icons

About
| | |
| --- | --- |
| Name: | mc_mike |
| Birthdate: | Jan 16 |
| Location: | (states/regions/territories) |
| | |

Mini Bio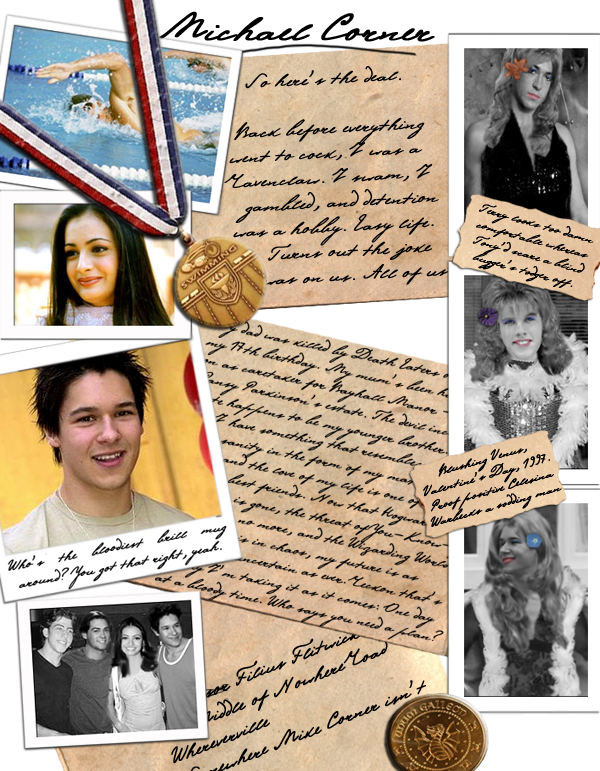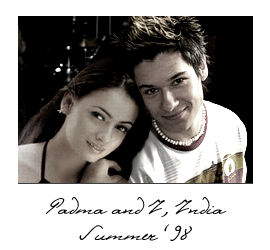 Tony, you write about yourself here. Or not, depending on how friendly you ruddy wish to be. You did just fine.
Even though everyone in the pub was sniggering
No worries.
No matter how many bloody times you wash them or use a Freshening Charm on them, your feet still ruddy smell like shite, Terry. All apologies for breaking that to you, mate.
Oi, Padma? You forgot to mention you're dead sexy. And I'll claim I'm a horrible tease when you admit you're fond of my swollen heads. I love you.
Head of the
Anthony Goldstein for Minister of Magic
campaign
.
Yes, you will be Minister of Magic, if I have to chop off my bloody arm to make it happen.
P.S. Terry is Assitant Head.
P.S.S. My mum's already ordered the catering.
P.S.S.S. I'll beat you with my amputated arm then. Tosser.
Member of
_dark_chaos

Connect
anthony goldstein
,
arithmancy
,
being tied up
,
books
,
charms
,
cho chang
,
cosmic irony
,
defence
,
firewhiskey
,
gambling
,
girls
,
limericks
, making padma blush,
marietta edgecombe
,
mischief
,
padma patil
,
pranking
,
quidditch
,
ravenclaw
,
revising
,
sneaking out
,
swimming
,
taking the piss
, teasing tony,
terry boot
,
travel
, trisha, winning wagers

People
[View Entries]

[livejournal.com]
-goyle-greg
,
alicia-boot
,
b-mandy
,
c-charlie-w
,
charms-flitwick
,
dad-of-weasleys
,
dc-owls
,
dc-recap
,
der-rek
,
dolo-hov
,
elddirmot
,
ff-justin
,
finniganseamus
,
herbologysprout
,
isaac-thorne
,
its-george
,
k-shack
,
krum-viktor
,
lily-and-james
,
millicent-b-
,
miss-ginevra
,
moira-b
,
ms-pansy
,
mum-of-weasleys
,
oli-ver-w
,
percy-assistant
,
rook-wood
,
snape-potions
,
su-lynn-li
,
theodore-n
,
tonkstonks

[users.livejournal.com]
__ron_weasley_
,
_alicia_s
,
_angelina_j
,
_anthony_g
,
_bill_w
,
_blackbellatrix
,
_boot_terry
,
_cho_chang
,
_creevey_colin
,
_daphne_g
,
_davistracey_
,
_dean_thomas
,
_ernie_mac
,
_hannah_abbot
,
_hestia
,
_katie_bell
,
_lavender_b
,
_lisa_turpin
,
_longbottom_
,
_marietta
,
_meg_jones
,
_missgranger
,
_morag
,
_mr_malfoy_
,
_mrs_malfoy_
,
_patil_padma
,
_patil_parvati
,
_prof_mcg_
,
_susan_bones
,
_wayne_h
,
belle_fleur_
,
clearwater_
,
its_fred_
,
jordan_lee_
,
lovegood_luna_
,
malfoy_draco_
,
mike_corner_
,
potter_harry_
,
r_lupin_
,
smith_zach_
,
vince_crabbe_
,
zabini_blaise_

Communities
[View entries]

Feeds
[View Entries]

Subscriptions (0)

Linking
To link to this user, copy this code:
On Dreamwidth:
Elsewhere: